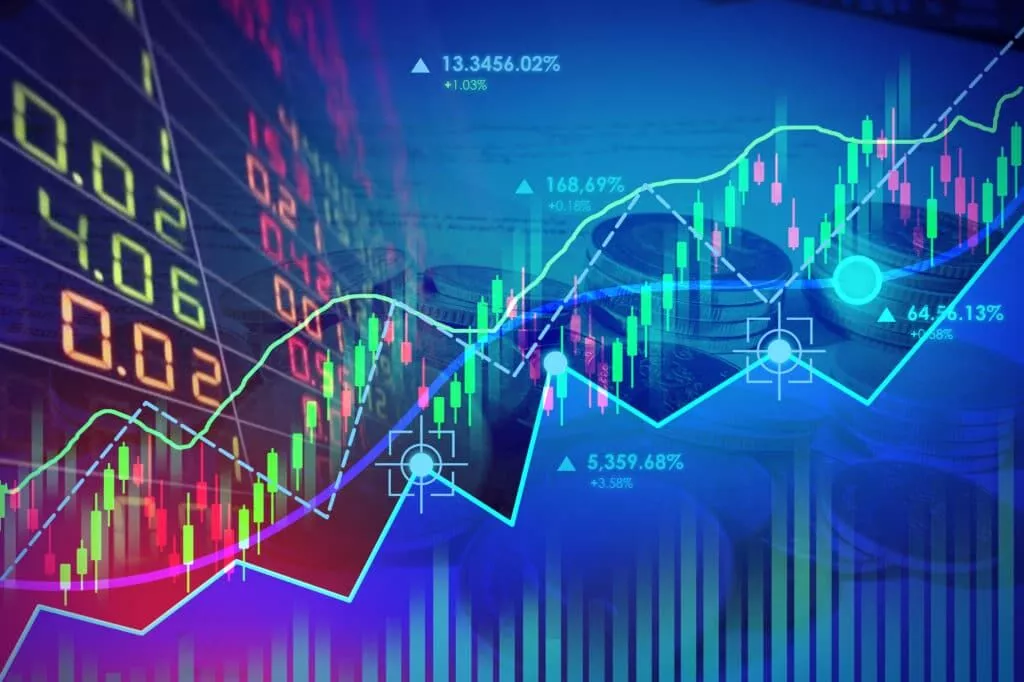 A great number of share market tools are available to help you make the most of your investments. These tools include things like Relative Strength Index (RSI) and MACD indicators. There are even tools to help you screen stocks.
Relative strength index (RSI)
The Relative Strength Index (RSI) is a technical indicator used by investors to determine whether a stock or asset is overbought or oversold. It can be used on stocks, commodities, and currencies.
A high RSI reading indicates overbought conditions. An RSI reading of 30 or lower indicates an oversold asset. When used in conjunction with other indicators, the RSI can provide buy and sell signals.
The RSI is often used in conjunction with the MACD, or Moving Average Convergence Divergence. This indicator looks at moving averages over a certain period of time. If the moving averages are diverging, it can signal a reversal.
While the RSI is not the only indicator in the market, it is a good one to use to help identify a potential reversal. However, the RSI does not indicate how long it will take for a reversal to happen. In order to be able to use the RSI to its fullest extent, you must learn how to read its signal.
MACD indicator
The MACD indicator is a popular tool for detecting trend changes. It is also used to identify overbought and oversold conditions in the market. This simple indicator helps traders set up their trading strategies. However, it is important to recognize the limitations of this indicator before using it for real money.
In its simplest form, the MACD indicator is simply a moving average that is plotted on a chart along with a signal line. When both lines move up and down simultaneously, they are a sign of a strong and weak trend.
The MACD is most useful when it is combined with other technical indicators to detect trend changes. When the signal line and the MACD line cross over, the resulting signal is a buy or sell.
On-balance volume
On-balance volume is a momentum indicator that measures buying and selling pressure in the market. It is often used to identify trends and divergences. The indicator is based on the idea that volume precedes asset price movements.
In an uptrend, on-balance volume will be positive. In a downtrend, on-balance volume will be negative. This indicator is useful in identifying a trend reversal or a breakout.
Traders use on-balance volume to gauge the buying and selling pressure of institutional investors. These investors tend to have the greatest influence over total flow activity. They start buying when the price of an asset rises and sell when the price falls.
On-balance volume is also used to monitor the market sentiments of smaller investors. Investors will also use this indicator to determine whether the market is overbought or oversold.
Stock screener
A Stock screener is a handy tool that helps investors identify the most promising companies in the market. However, you should be cautious of these tools, as they can be misleading. The best way to use a stock screener is to read up on the company. This will give you a better understanding of how it operates.
Some stock screeners use quantitative parameters, such as price-to-earnings ratios or profit margins. They also have features that help users search for stocks by a variety of metrics. For example, you can create a filter that includes stocks on a particular exchange.
Another feature is the ability to save your screener. This will allow you to come back to it later and add more criteria.
You can use a stock screener to narrow down a large number of stocks to the ones that best fit your investment goals. If you are looking for specific stocks or financial instruments, this can make the process more efficient.
Benzinga
Benzinga Share Market Tools gives you access to breaking financial news. This news feed is customized to your needs. It includes news, analyst ratings, market screeners, and short interest. The Newsfeed can be filtered by category, time period, or industry. In addition, you can use the Details tool to find information about specific tickers.
With a free trial, you can try out Benzinga's services. You'll also have access to news alerts, audio, and squawk box alerts. If you like what you see, you can subscribe to one of their plans. The Essential plan is $147 a month, while the Basic plan is $99 a month. These plans are suitable for the majority of investors. Those who are looking for more features should look into Stock Rover.
Whether you're a beginner or an expert trader, a stock screener app can help you identify potential investments. These tools give you real-time data to help you make a more educated decision.